The Breaker
---
This wrap one piece swimsuit provides secure coverage where needed and, nothing but sass, where it's not. This suit is flattering on all body types, emphasizing curves.
Moderate coverage bottom with a hipster fit. The ties of this strappy one piece swimsuit, wrap around from center back, providing full coverage and maximum security halter top for a big bust. 
Both models are wearing size XS.
Made with regenerated fibers--to reduce our carbon footprint. 
84% Polyester + 16% Elastane
Customer Reviews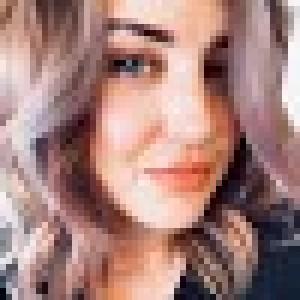 KP
04/25/2022
Kristina P.

United States
The Smartest Bathing Suit I've Ever Met
I'd like to think whoever is reading this was so enthralled by my review for the deep, they sought out my expert advice for this suit as well. If not, I'll let you know I am 5'6 with 36DDD and generally a 10 to 12 in most things. Bathing suits are ******. They make me feel ****** and awkward and either like I should be leaving the facility with more cash than I came in with or like I have birthed 22 children and nobody wants to ever see my body again. This swimsuit makes me feel fr*cken sexy, but in a safe way. Nothing can move. It is all securely strapped in. I also love the ability to adjust the cross over strap to create an illusion that enhances your body and it makes my f*ckin boobs look like I spent tens of thousands of a professional ball player's money on them. The bottom comes high enough that my belly can hide a bit thought it is leaning more "low rise", but it also compliments my *** in a way that I'm not even insecure walking around. In this bathing suit I feel like it is a gift for you to see the cellulite on my butt because my butt looks like a f*ckin prize to the universe in this. Or well, that is how I feel in this bathing suit. Putting this on is for sure going to empower you and your body, so I'd recommend only wearing it around someone who can handle that. This will cause severe confidence inflation (or the confidence levels you truly deserve if we are being honest.) Do it, be proud of yourself, rock that ****, this is the suit for you. It deserves you like you deserve it!
Why do People Love Beauty and the Beach?
"Swimsuits for all body types"
"One-piece swimsuits that are super sexy"
"Look like a bombshell at the beach"
"Effortlessy sexy classic crochet bikini"
"The hottest looks for the coolest spots"
"Swimwear that's the next level of hotness"
"Swimsuits that are anything but boring"
"Inexplicably alluring without trying to hard"
as seen on
JOIN THE MOVEMENT
There is a reason so many celebrities are spotted wearing our suits.
Kourtney Kardashian
Chrissy Teigen
Emily Ratajkowski
Leann Rimes
Irina Shayk
Kate Upton
Nina Agdal
Sarah Sampaio
Alex Morgan
Alyssa Miller
Jessica Gomes
Samantha Hoopes
Hilary Rhoda
Robyn Lawley
Emily Didonato
Hannah Ferguson
Hailey Clauson
Kate Bock
Genevieve Morton
Katie Willcox
Brandi Glanville
Crytal Renn
Cyntia Dicker
Jarah Mariano
Ebonee Davis
Marloes Horst
Solveig Hansen
Zoe Duschesne
Kathy Leutner
Harley Gusman