The Goddess
---
Strong and gorgeous, that's how you'll feel in this ultra flattering one piece. Mid rise, with a twisted keyhole detail and one shoulder strap make this suit unique, fun and stunning. Kind of like you.
Made from Carvico Vita
Recycled yarn that is ultra chlorine resistant, retains its shape, has a two way stretch, resists pilling and is super soft!
Customer Reviews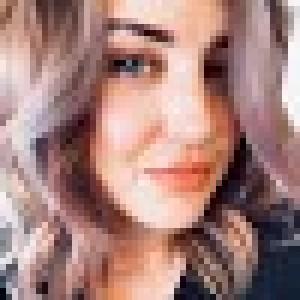 KP
04/25/2022
Kristina P.

United States
Look ridiculously good
Things you can do in this bathing suit: -Eat fruit while gorgeous people fan you with giant palms -Look amazing -Enjoy cocktails at the swim up bar -Sit on the patio of your city apartment to get a tan -Wear it with shorts and walk into an establishment that requires shirts and shoes -Look fine AF -Apply sunscreen to yourself and others -Look really, really, like really, insanely good Things you can't do in this bathing suit: -Jump on a trampoline -Overhead serve during a volleyball match Truly fits beautifully, flatters the curves, just would recommend this for more low key, low impact, sun goddess vibes.
Incredibly flattering and sexy suit
I had a few doubts about how this suit would fit and work on my body- I'm curvy with long skinny legs. I could not believe how flattering this suit was!! It's sassy and classy. It even passed the bend over and shake test- all of my boob(s) stayed in on both sides (I wasn't expecting that on the side with no shoulder strap)!!! This suit hugged in all the right places and was relaxed in the places it needed to be. No pudgy body parts being squeezed all while keeping the parts of my body that I didnt want to jiggle, well, still. The yellow was perfect for the beach!!